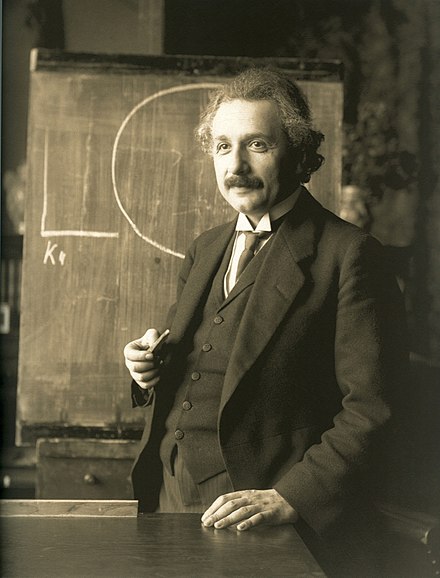 Albert Einstein
Princeton
Albert Einstein (14 March 1879 – 18 April 1955) was a German-born theoretical physicist who developed the theory of relativity, one of the two pillars of modern physics (alongside quantum mechanics). His work is also known for its influence on the philosophy of science. He is best known to the general public for his mass–energy equivalence formula E = mc2, which has been dubbed "the world's most famous equation". He received the 1921 Nobel Prize in Physics "for his services to theoretical physics, and especially for his discovery of the law of the photoelectric effect", a pivotal step in the development of quantum theory.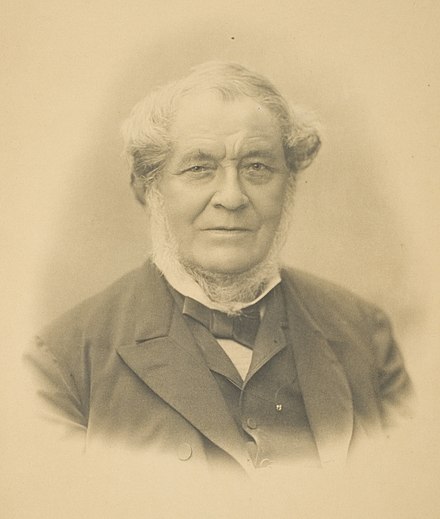 Robert Bunsen
University of Heidelberg
Robert Wilhelm Eberhard Bunsen (30 March 1811[a] – 16 August 1899) was a German chemist. He investigated emission spectra of heated elements, and discovered caesium (in 1860) and rubidium (in 1861) with the physicist Gustav Kirchhoff. Bunsen developed several gas-analytical methods, was a pioneer in photochemistry, and did early work in the field of organoarsenic chemistry. With his laboratory assistant, Peter Desaga, he developed the Bunsen burner, an improvement on the laboratory burners then in use. The Bunsen–Kirchhoff Award for spectroscopy is named after Bunsen and Kirchhoff.